Welcome to LoveBug Photos!
Cyndy and Peter are a photography team based in Vancouver that recently moved from picturesque Okanagan Valley.  Cyndy brings with her a passion for capturing life's precious moments. And Peter handles all things related to technology, business development and administration for LoveBug Photos.  Cyndy and Peter look forward to serving new clients in the Metro Vancouver area as well as continuing to serve clients in the Okanagan Valley!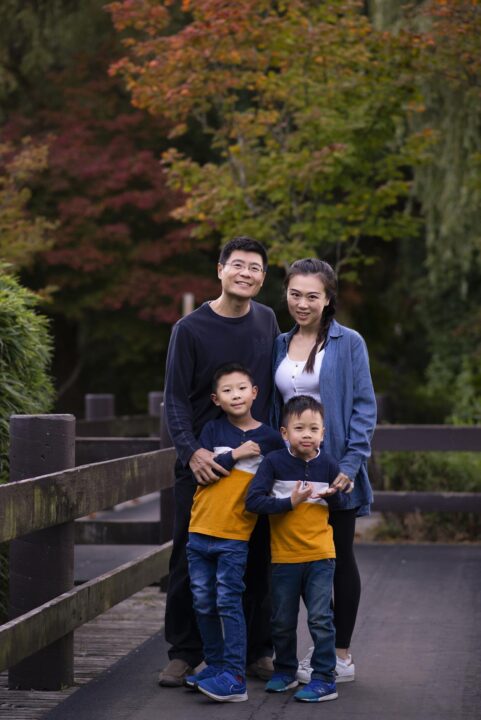 An artist at heart and blessed with "an eye for photography", Cyndy discovered her talent for capturing precious newborn photos after the birth of her firstborn son. Determined to create beautiful portraits of her son to be enjoyed for generations, Cyndy embarked on a passionate journey to learn and master digital photography. She turned her passion into her new career after recognizing the need for professionally trained newborn photographers.
Cyndy attended countless virtual and live specialized newborn photography training courses across two continents. As a mom to two rambunctious boys, she is well experienced to handle newborn babies. Cyndy is also certified in Emergency Child Care First Aid & CPR/AED Level B by the Canadian Red Cross.
Cyndy holds a Bachelor of Business Administration degree from Chonnam National University in South Korea and a Diploma in Accounting from the University of British Columbia. She is fluent in three languages: English, Mandarin, and Korean. And she can carry a conversation in Cantonese to boot!
When Cyndy is not busy being LoveBug Photo's artistic director and lead photographer, or updating her photography knowledge, she devotes her time to her family. She especially enjoys family time spent in the great outdoors of beautiful British Columbia!
Looking Forward to Capturing Your Family's Precious Moments